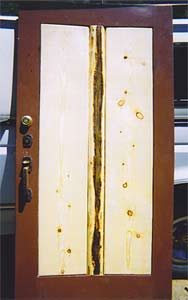 In our shop it is the subtle alliance between artist and craftsperson which produces our fine line of furniture. From simple and rustic to elegantly refined our craftspeople produce a line of furniture appreciated by customers around the world. Taking full advantage of the most beautiful grain patterns and usefulness of shape our trained craftsmen strike a wonderful balance between what is practical and useful with the unrestrained, natural flow of the wood. A striking balance is created as we carefully read the proportions, cracks, bends and colors inherent in each piece of wood. Each piece has unique life of its own that speaks from its soul. Our main task as artists and craftsmen is to find this voice.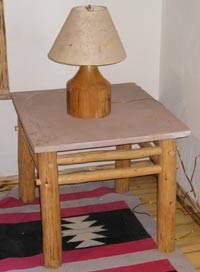 Our simpler beds and tables are relatively inexpensive and easier to build. Custom pieces are made with the customer's desires in mind and through sketches, drawings and photos we will bring your ideas to life.
In our shop we can build log beds complete or just as a headboard. Our tables are of various sizes and shapes and can be made to fit any decor. Our prices are not exclusive and we can fabricate most pieces to fit any budget. Our line is quite extensive so call for a personalized quote or request.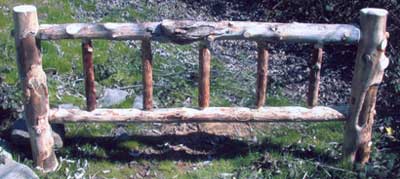 All Sizes Available